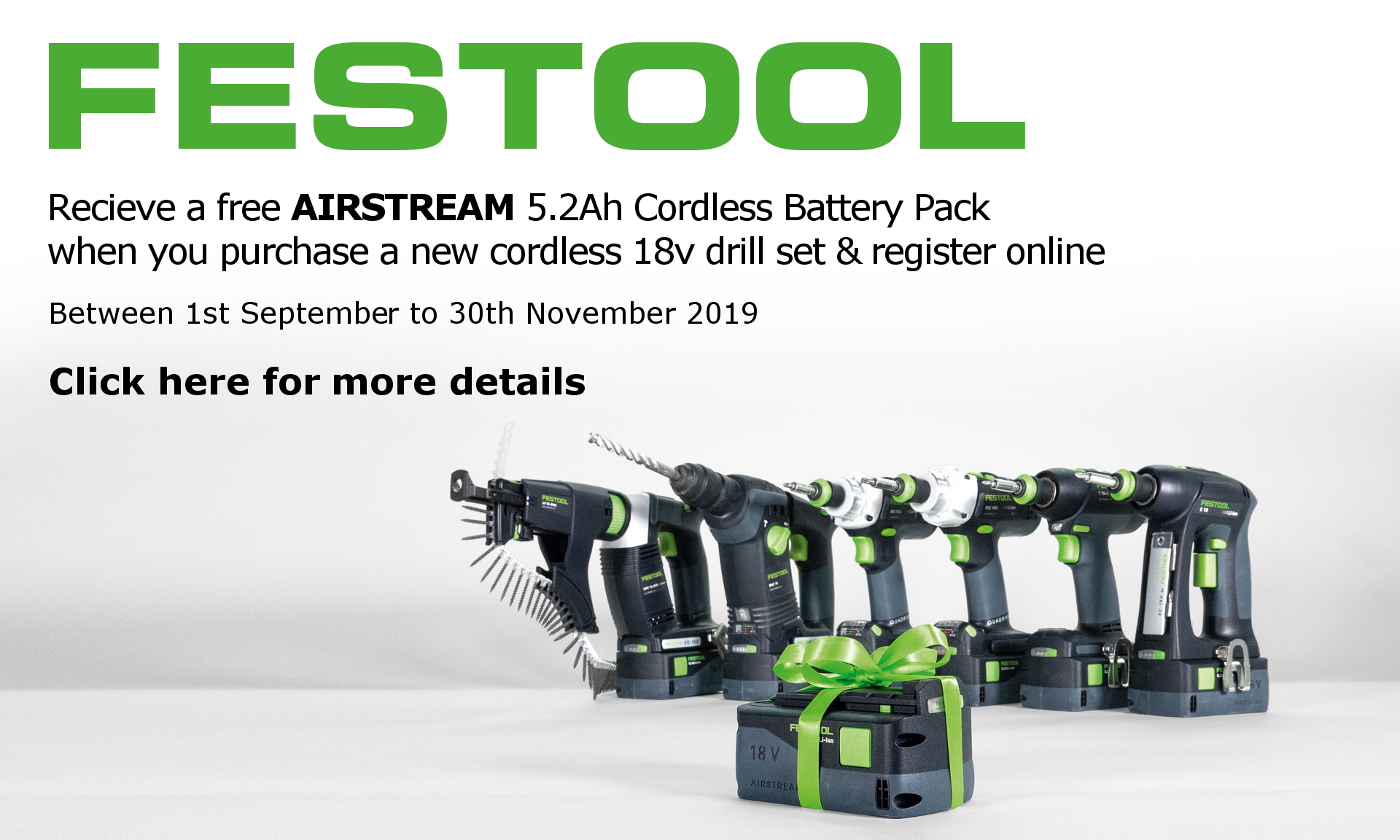 Purchase a 18-volt promotional tool now and receive a 5.2Ah AIRSTREAM battery for free! *
How it works:

Buy one of the participating Promotion products within the promotional period.
Log in on MyFestool, fill in the application form and upload the invoice.
And a free battery pack will be sent to you.
* When you buy one of the 18-volt Basic/Basic Set/Compact/Plus/Plus SCA/Set/Set SCA options during the promotional period from September 1st to November 30th 2019.
Eligible Products are as follows:
Cordless drill C 18
Cordless drill T 18+3
Cordless drill DRC 18/4
Cordless percussion drill PDC 18/4
Cordless hammer drill BHC 18
Cordless drywall screwdriver DWC 18-2500
Cordless drywall screwdriver DWC 18-4500
For a full list of products, please click HERE.

Festool Free Airstream Battery Promotion